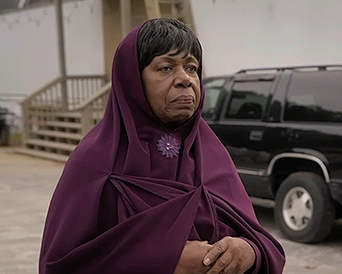 Baadja-Lyne Odums"Live Free or Die
A free spirit by nature, Baadja-Lyne Odums is always living her "best" life. With her family by her side, she refuses to ever give up or accept that there is even such a phrase as "I wish I had…". She lives each day with anticipation of the next chapter, the next best life, knowing that her time is NOW.
As a young girl, she was a dreamer, a quiet child who spent countless hours lost in the characters on the television wishing that it was her on the screen. Little did she know that her years of dreaming and hard work, pushing past the nay-sayers telling her that she could never do it, would finally come to fruition. She was often reminded that black girls from Chicago would never succeed in the acting world. As "the industry is one hundred years behind in adversity and sensitivity" as Odums tells SapphirEmerald Magazine, she was able to persevere being spiritually minded and led. She begins her day with prayer and praise for those things both seen and unseen that have brought her to where she is today.
Speaking of where she is in her career now, we were very excited to learn that Baadja-Lyne will continue in her role as Marva in Tyler Perry's "Ruthless" on BET+ this season. While playing alongside so many of these great actors and actresses is an amazing experience for Baadja-Lyne, we were anxious to know who she admires most in her many years of acting. She has had the privilege of working with many well-known actors yet Clarence Williams III and Bill Duke stand out in her mind as respectful, attentive, knowledge-driven actors who made an impression on her and made her feel special. "Just watching these proud, reverent black men with purpose and direction inspired me to make it my personal challenge to aspire to be the best I can be in this industry.
Read more in the December 2019 issue.