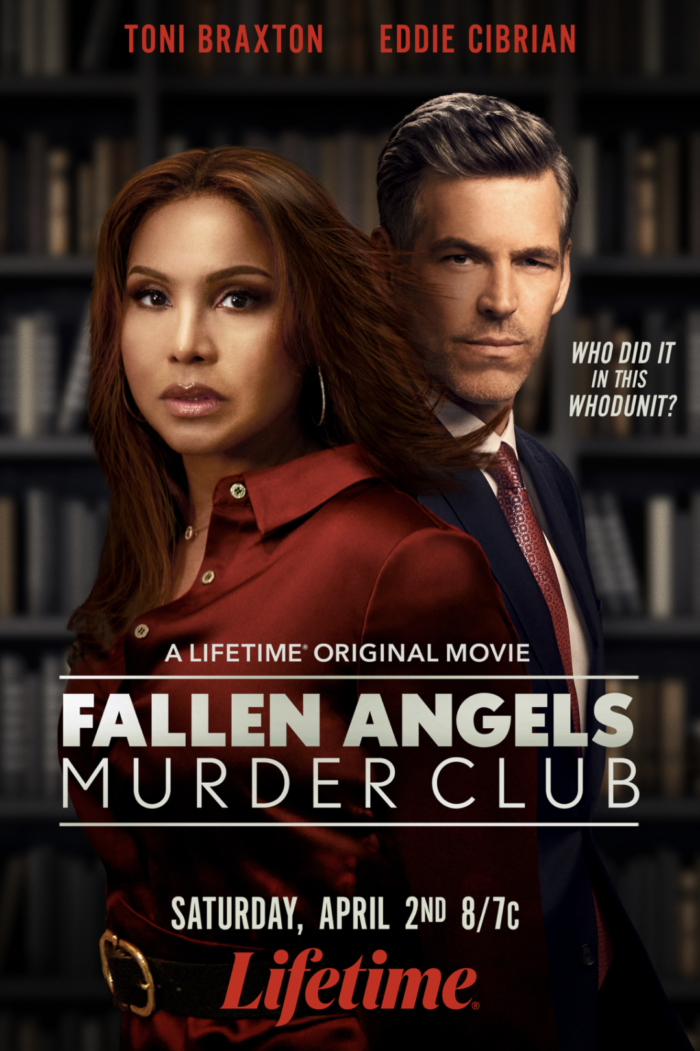 Fallen Angels Murder Club: Friends to Die For premieres on Saturday, April 2 at 8P ET/PT (Based on the Hollis Morgan Mystery Book Series by R. Franklin James)
Grammy® winner Toni Braxton returns to Lifetime this April to executive produce and star in the Fallen Angels Murder Club anthology movie series as Hollis Morgan, an ex-con turned amateur sleuth set out to investigate a series of murders at her book club. The first movie, Fallen Angels Murder Club: Friends to Die For premieres on Saturday, April 2 and will be followed by the second installment, Fallen Angels Murder Club: Heroes and Felons on Saturday, April 9. The movies are based on the books Fallen Angels Book Club by R. Franklin James.
Fallen Angels Murder Club: Friends to Die For
Premieres Saturday, April 2 at 8/7C
In the first installment, the members of the Fallen Angels Murder Club must have two things in common – a love for books and have a criminal record. Hollis Morgan (Braxton) meets both requirements. Left holding the bag in an insurance fraud scheme concocted by her ex-husband, Hollis served her time and now hopes the court will pardon her conviction so she can fulfill her dream of becoming a lawyer. But when a member of her book club is murdered in a scene straight out of the previous night's novel, Hollis becomes the subject of police scrutiny. Refusing to get stuck with another bad rap, Hollis sets out to investigate her fellow club members and after a second book-inspired murder, she races to identify the killer before she becomes the next victim. Also stars Eddie Cibrian (Northern Lights, CSI Miami).
Fallen Angels Murder Club: Heroes and Felons
Premieres Saturday, April 9 at 8/7C
In the second movie, the Fallen Angels Murder Club must band together again as they search for answers surrounding the death of one of their own. Hollis finds herself at the center of the investigation when a journalist reporting on the murder also winds up dead. As bodies begin to stack up, and Hollis connects the dots, she must solve the murders before it's too late. Kelly Hu also stars. (List of a Lifetime, Scorpion King).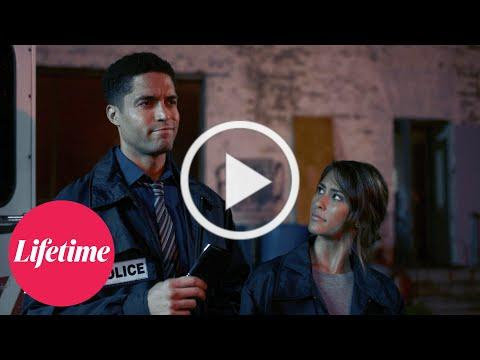 ABOUT BRAIN POWER STUDIO
Brain Power Studio is a Canadian-based media company that develops, produces, finances and distributes premium live-action and animated projects for the global marketplace. Consistently delivering highly rated programming, Brain Power's long-form movie production slate includes over 40 current titles. Its rights division manages an expansive catalog of entertaining and heartfelt content on a worldwide basis.

ABOUT LIFETIME
Celebrating 35 years of entertaining audiences, Lifetime is a premier entertainment destination for women dedicated to offering the highest quality original programming spanning award-winning movies, high-quality scripted series and breakout non-fiction series. Lifetime has an impressive legacy in public affairs, bringing attention to social issues that women care about with initiatives such as the long running Stop Breast Cancer for Life now in its 25th year, Stop Violence Against Women which relaunched in 2018, and Broader Focus, a major global initiative dedicated to supporting and hiring female directors, writers and producers, including women of color, to make its content. Lifetime Television®, LMN®, Lifetime Real Women® and Lifetime Digital™ are part of Lifetime Entertainment Services, LLC, a subsidiary of A+E Networks. A+E Networks is a joint venture of the Disney-ABC Television Group and Hearst Corporation.  

Follow Lifetime Publicity on Twitter  and Instagram
A+E Networks Official Press Site: http://press.aenetworks.com