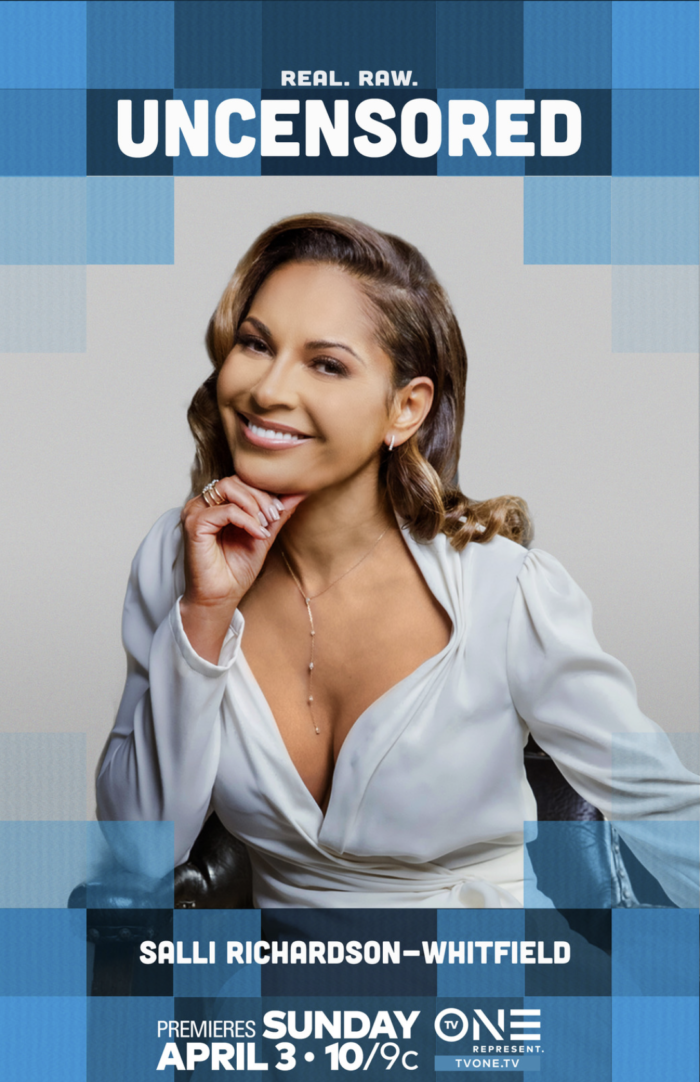 TV One's Award-Winning Show Line-Up Continues with P.M. Dawn on UNSUNG and Salli Richardson-Whitfield on UNCENSORED this Sunday, April 3!
SILVER SPRING, Md. (April 2, 2022) – All-new episodes of TV One's original docu-series, UNSUNG and UNCENSORED, are back this Sunday, April 3. UNSUNG leads with one of the greatest hip-hop duos of all time, P.M. Dawn, at 9 p.m. ET/8C followed by UNCENSORED, which features actor turned director, Salli Richardson-Whitfield, at 10 p.m. ET/9C. Each episode will also be published on TVOne.tv and TV One's social media platforms.
UNSUNG: P.M. Dawn
TV One's signature music biography series, UNSUNG, spotlights entertainment's most influential and talented artists. This week's episode highlights the hit-making group, P.M. Dawn. The duo topped the charts in the early 90's with hits "Set Adrift on Memory Bliss" and "I'd Die Without You," that explored the boundaries of hip-hop. Surviving member, Eternal, shares and reflects on the group's success and honors the life of brother, Prince Be.
UNSUNG, one of the network's longest-running series, highlights the careers and explores the personal lives of some of the most talented, versatile, and influential Black vocal artists. The seven-time NAACP Image Award-winning series continues the season with equally unforgettable stories from a wide array of artists including P.M. Dawn and Das EFX.
Airdates of TV One's upcoming new episodes of UNSUNG are detailed below:
P.M. Dawn (April 3)
Das EFX (April 10)
UNSUNG is narrated by actor Gary Anthony Williams and is executive produced by Frank Sinton and Arthur Smith of A. Smith & Co. Productions. Mark Rowland, Kysha Mounia and Jamecia Blount also serve as Executive Producers. For TV One, Jason Ryan is Executive Producer in Charge of Production, and Donyell Kennedy-McCullough is Senior Director of Talent & Casting.
UNCENSORED: Salli Richardson-Whitfield
The hit autobiographical series, UNCENSORED, explores the lives of your favorite personalities as they provide first-hand accounts of their success and the obstacles they faced throughout their careers. This week's episode highlights actor, director and producer, Salli Richardson-Whitfield. In this episode, the triple threat discusses starring in classic films such as, "A Low Down Dirty Shame," and taking her talents behind the camera to direct some of television's most popular shows, including "The Gilded Age."
Airdates of TV One's upcoming new episodes of UNCENSORED are detailed below:
Salli Richardson-Whitfield (April 3)
Cee-Lo (April 10)
Erica Campbell (April 17)
Trina (April 24)
UNCENSORED is produced for TV One by Eric Tomosunas, Keith Neal, James Seppelfrick, Jay Allen and Nikki Byles (Executive Producers) of Swirl Films. For TV One, Jason Ryan is Executive in Charge of Production and Donyell Kennedy-McCullough is Senior Director of Talent & Casting.
For more information on UNCENSORED and UNSUNG, visit TV One's Youtube Channel and check out exclusive, behind-the-scenes content on www.tvone.tv. Viewers can also join the conversation by connecting via social media on TV One's Twitter, Instagram and Facebook (@tvonetv) Be sure to follow UNCENSORED & UNSUNG on Facebook and Instagram (@UncensoredTVOne) using the hashtag #UncensoredTVOne and #UNSUNG.
CLIPS FROM SALLI RICHARDSON WHITFIELD'S EPISODE OF UNCENSORED
ABOUT TV ONE NETWORKS
TV One Networks is the hub of black culture and entertainment with a broad offering of original programming and classic series, serving both diverse audiences for TV One and CLEO TV. Launched in January 2004, TV One currently serves 43 million households and CLEO TV, launched in January 2019, is the sister network with a 34.9 million household reach. Each network has a unique audience that serves viewers with fan favorites from TV One such as Unsung, Uncensored, Fatal Attraction, ATL Homicide, Life therapy, Don't Waste Your Pretty and Urban One Honors. While CLEO TV, a lifestyle and entertainment network targeting Millennial and Gen X women of color, delivers content that uplifts and inspires today's modern-day woman. Viewers of CLEO TV can expect award-winning content in both original and acquired series including Culture Kitchen, Living by Design, New Soul Kitchen, Just Eats with Chef JJ, Tia Mowry's Quick Fix and All Things Adrienne House to Home. Both networks are solely owned by Urban One, Inc., formerly known as Radio One, Inc. [NASDAQ: UONE and UONEK, www.urban1.com], the largest African-American owned and operated multi-media company.
ABOUT A. SMITH & CO. PRODUCTIONS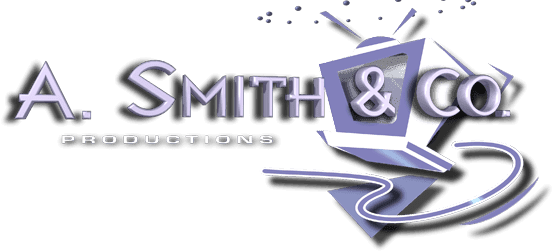 A. Smith & Co. Productions creates some of the most innovative, highly-rated, and high-quality programming for the domestic and international television marketplace. Founded by Chairman Arthur Smith, an unscripted TV pioneer who was inducted into the Realscreen Awards Hall of Fame and named Broadcasting & Cable's "Producer of the Year," the company has produced over 5,000 hours of award-winning programming, more than 200 shows, for more than 50 networks and platforms, with formats sold to well over 120 territories. For two decades, A. Smith & Co. has been a global leader in non-fiction television for productions, including "Hell's Kitchen" (FOX), "American Ninja Warrior" (NBC), "Profiled: The Black Man" (discovery+/OWN), "Unsung" (TV One), "Welcome to Plathville" (TLC), "American Ninja Warrior Junior" (Peacock), the NFL's "Pro Bowl Skills Showdown" (ESPN), "The Titan Games" (NBC), "Mental Samurai" (FOX), "Ellen's Next Great Designer" (HBO Max), "Voices of Fire" (Netflix), "American Gangster: Trap Queens" (BET+), Season two of "Floor is Lava" (Netflix) and more. For more information, please visit https://www.asmithco.com/.
ABOUT SWIRL FILMS

Swirl Films is America's "number one urban film production company," a full-service film & television production company with over 60 original productions in the past six years, focusing on urban content and programming, independent features and multi-camera productions. Swirl Films is a major content provider for TV One including the original productions: Love Under New Management: The Miki Howard Story (2016), which was TV One's first ever biopic, starring LisaRaye McCoy, Vanessa Bell Calloway, Darius McCrary, Indirah Khan and Teyonah Parris as Howard. According to the network, the film broke record ratings, undeniably becoming the top original film in the network's history drawing in 2 million views, resulting in the networks highest ratings week ever. Quickly surpassing those numbers is TV One's #1 original premiere of all time, When Love Kills: The Falicia Blakely Story (2017), starring Lance Gross, Niatia Kirkland and Tami Roman, directed by actress Tasha Smith. Swirl Films previous production credits for TV One include Born Again Virgin, starring Danielle Nicolet, Meagan Holder and Eva Marcille; Here We Go Again, starring LeToya Luckett, Wendy Raquel Robinson and Kyndall Ferguson; Russ Parr's award-winning film, The Under shepherd, Hear No Evil and 35 & Ticking (Kevin Hart).