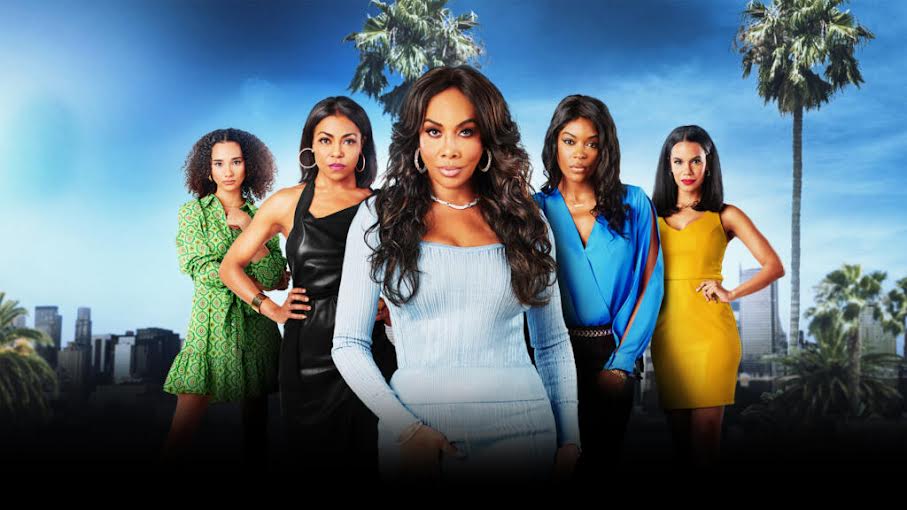 ABOUT KEEPING UP WITH THE JONESES
After the death of second husband Webb (Ted McGinley), Robin (Fox) stands to inherit a fortune with the help of family lawyer Sheldon's (Michael Paré) legal wrangling. Carrie's (Carter) philanthropic endeavors have always taken a backseat to the family's business, but now, with Lance (Adonis Williams) at her side, she plans to expand her role by creating the Crystal Water Fund. Meanwhile, Kayla (Sterling) is enjoying the single life until she meets Carter (Sam Schweikert) who she quickly falls for. Tara (Aivaliotis) begins an affair with her college professor, while Pam (Thompson) strikes up a friendship with Stephen Napoli (Chris Cleveland), the CEO of the construction company building the family's new water facility and who she grows close to after the building is vandalized. But Pam is in for an even bigger shock when the child whom she gave up for adoption years ago suddenly returns!
ABOUT LMN
LMN is a top entertainment destination for women, featuring a diverse mix of original movies and themed programming inspired by sister network Lifetime's iconic movie heritage. LMN's unique brand of storytelling serves a passionate and loyal audience with a continuous slate of movie genres they've grown to love. Lifetime Movies®, Lifetime Television®, Lifetime Real Women® and Lifetime Digital™ are part of Lifetime Entertainment Services, LLC, a subsidiary of A+E Networks. A+E Networks is a joint venture of the Disney-ABC Television Group and Hearst Corporation.
Follow Lifetime Publicity on Twitter and Instagram
A+E Networks Official Press Site: https://press.aenetworks.com