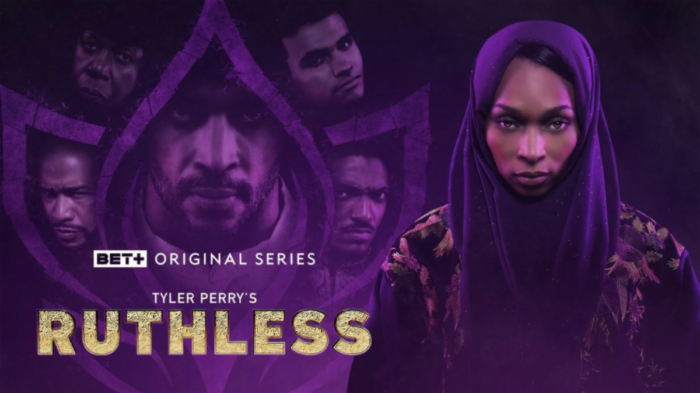 BET+ Original | Ruthless Season 3
About Tyler Perry's Ruthless
"Tyler Perry's Ruthless" is the riveting story of a young woman who becomes entangled in a scandalous cult of powerful sex-crazed fanatics, who she must now play along with until she can find a way to free herself and her young daughter.
Season 3 picks up with even more drama, jealousy, and deception as The Highest plans to grow the Rakudushis cult. While a growing number of his flock are trying to escape paradise, the FBI infiltrates the cult. Bodies begin to pile up in the pursuit of all of the deserters and agents are jeopardized. All the while, Ruth tries to gain power in the compound, with her number one mission being to get Marva out of power.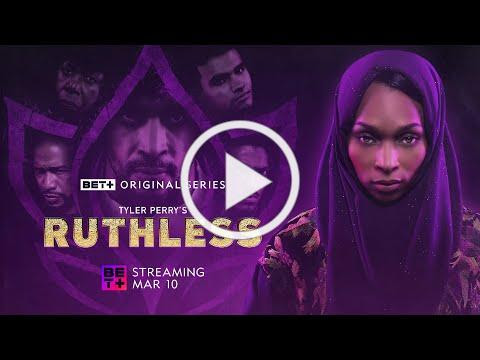 ABOUT BET+
BET+ is a premium online streaming service with exclusive originals and thousands of TV episodes and movies from the best Black creators. A joint venture between BET Networks and Tyler Perry Studios, BET+ allows users to stream Black culture including hit movies, TV shows, stand-up comedy, award shows, and specials, all in one place, commercial-free. The new service from BET Networks, a subsidiary of ViacomCBS Inc., is the official home of Tyler Perry's film, TV, and stage works. The ad-free subscription video-on-demand service also provides users with access to original content from the likes of Will Packer, Tracy Oliver, and many more. Visit BET.com/BETPlus to learn more.
ABOUT BET NETWORKS
BET Networks, a subsidiary of ViacomCBS Inc. (NASDAQ: VIACA, VIAC), is the nation's leading provider of quality entertainment, music, news, and public affairs television programming for the African-American audience. The primary BET channel is in nearly 90 million households and can be seen in the United States, Canada, the Caribbean, the United Kingdom, sub-Saharan Africa, and France. BET is the dominant African-American consumer brand with a diverse group of business extensions including BET.com, a leading Internet destination for Black entertainment, music, culture, and news; BET HER, a 24-hour entertainment network targeting the African-American Woman; BET Music Networks – BET Jams, BET Soul and BET Gospel; BET Home Entertainment; BET Live, BET's growing festival business; BET Mobile, which provides ringtones, games and video content for wireless devices; and BET International, which operates BET Networks around the globe.
ABOUT TYLER PERRY STUDIOS
Tyler Perry Studios is a state-of-the-art film and television production facility founded in 2006 by actor, producer, filmmaker, playwright, and philanthropist Tyler Perry. Located in Atlanta, Georgia on the historic grounds of the former Fort McPherson army base, the new 330-acre campus is one of the largest production studios in the country. It boasts a variety of shooting locations including 40 buildings on the national register of historic places, 12 purpose-built sound stages, 200 acres of green space, and an expansive backlot.